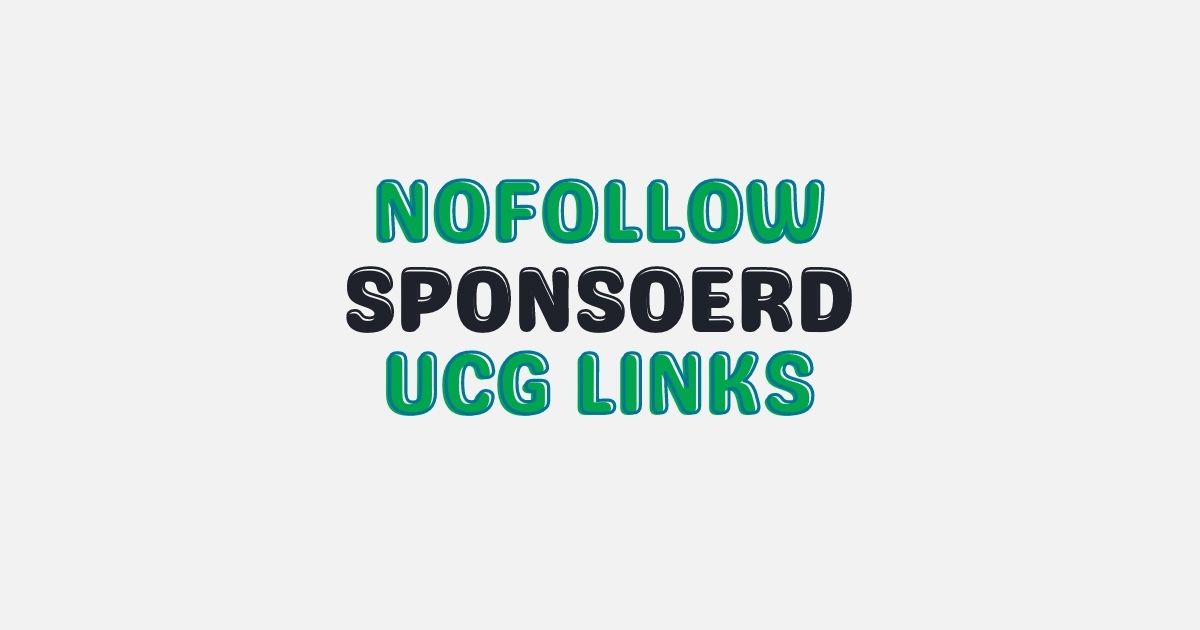 The Importance of using the Nofollow, Sponsored or the UGC Links
It is advisable and useful to use the Nofollow, Sponsored, or UGC links to outbound links. Google claims that it is essential to make use of these attributes. Using these attributes might be crucial when it comes to adhering to the country's laws. 

Let us look in detail regarding these links :

1. Sponsored :
The sponsored links would include affiliate links, review products, media buys, and custom coupon codes.

2. Follow :
If the purpose is to avoid making money, then the link is the type of connection you should opt for.

3. Nofollow :
Nofollow links are applied in the following scenarios:
- The linking website is not trusted. Hence it is advisable not to refer visitors to such stores. 
- The links are not affiliated. 

4. UGC Coupons :
The UGC coupons shall be used in the following scenarios :
- Page is non-branded 
- User has submitted. However, there is no affiliate relationship 
- In case if it is user-submitted and has a dedicated page for the store 

5.Affiliate Links : 
Affiliate links are created to earn a commission through the post. Hence, these links should be sponsored.
Read more at www.searchenginejournal.com