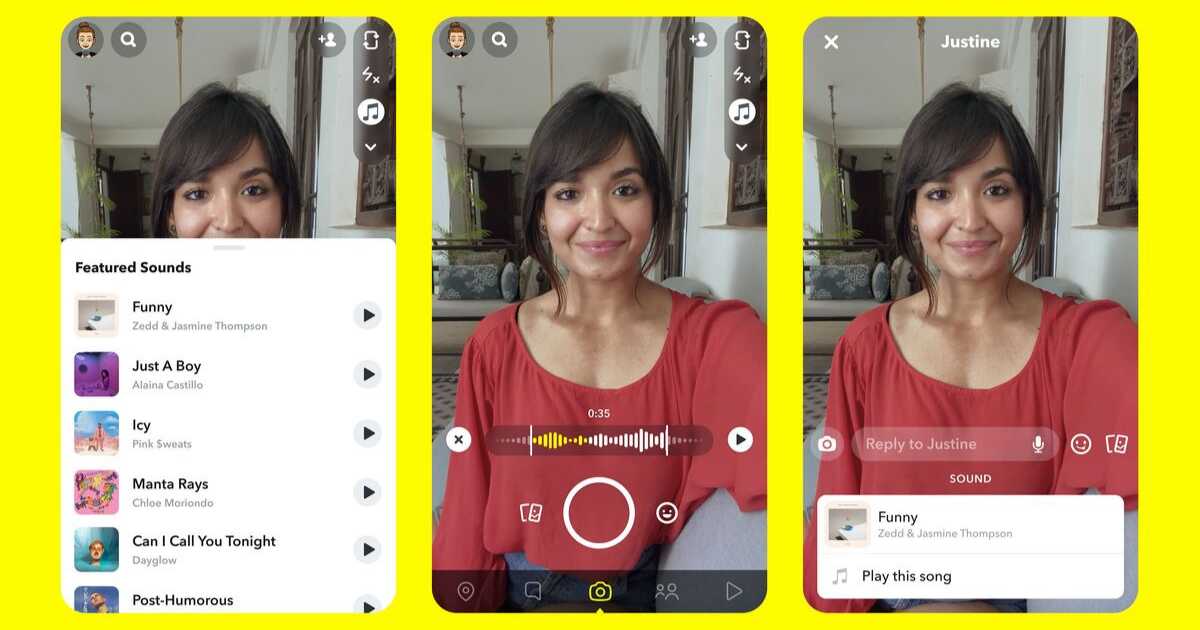 Snapchat's New 'Sounds' Feature to Allow iOS Users to Add Music to their Snaps
Snapchat has introduced new functionality, allowing users to add their favourite music to their snaps. The feature is known as 'Sounds' will allow users on iOS to add licensed music to the snaps that they share.

Users receiving the snap can swipe up and find out the details about the song shared, including the album, song title, and singer. Some popular music labels with which Snapchat has partnered include :

- Warner Music Group
- Merlin
- Warner Chappell Music
- Kobalt and others

Over the coming months, Snapchat might roll out a feature allowing users to share their own created sounds to Snaps. As of now, the 'Sounds' feature is available to all the iOS users globally.

Looking at the broader perspective, Snapchat seems to have up its game and has seen massive growth in terms of new users and increased revenue. Snapchat's timely introduction of new features has played an important role.
Read more at www.searchenginejournal.com