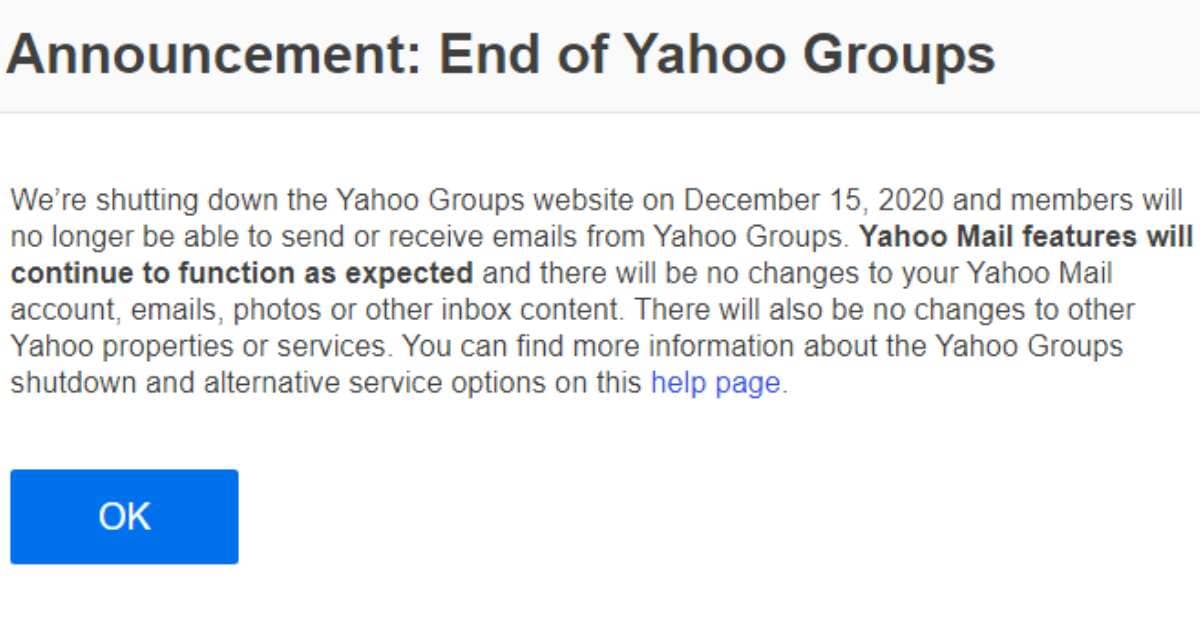 Yahoo Groups to Bid Goodbye Owing to Decline in its Usage
Yahoo Groups is officially said to shut down its services from the 15th of December 2020. Yahoo started with the process of its closure from the last year.

Currently, the group users are only allowed to send private messages to each other. Yahoo Groups' homepage now depicts the official announcement of its closure. The reason Yahoo has said goodbye to Yahoo Groups is due to a decline in its usage.

A consistent fall in its growth was observed, and hence the company has bid goodbye to Yahoo Groups

However, its other services, including Yahoo mail accounts, and emails will continue to operate as usual. Yahoo Groups recommends its users to switch over to Nextdoor as its alternative.

After the 15th of December, users cannot send and receive messages. If you try to send across a message on Yahoo Groups, the same will depict failure in delivery.
Read more at www.searchenginejournal.com