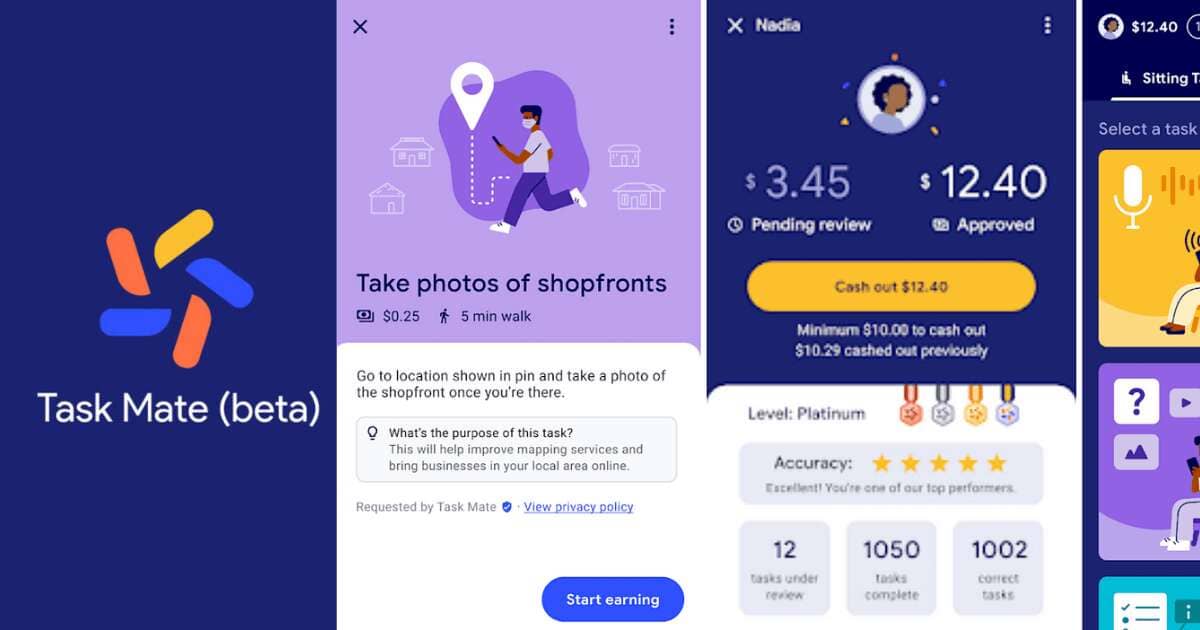 Google Testing it's New App Task Mate in India, Enabling Unique Ways for users to Earn Money
Google is all seen to be working towards introducing a new app, "Task Mate" in India, that will allow users to earn money by completing various tasks. 
The app was first spotted by a Reddit user and is said to be in its testing phase and is accessible to a limited number of users. The tasks will be more aligned towards working indoors, adhering to the work from home norms.
Task mate will include a variety of tasks, including setting tasks and field tasks. The money earned can be received either in an e-wallet or an in-app payment partner. However, it remains unclear as to when the app will be available to all the users. 
The app bears a slight similarity to Google's Opinion Rewards application that allows earning money by answering surveys. The application requires an invite to access the same. 
Read more at in.mashable.com