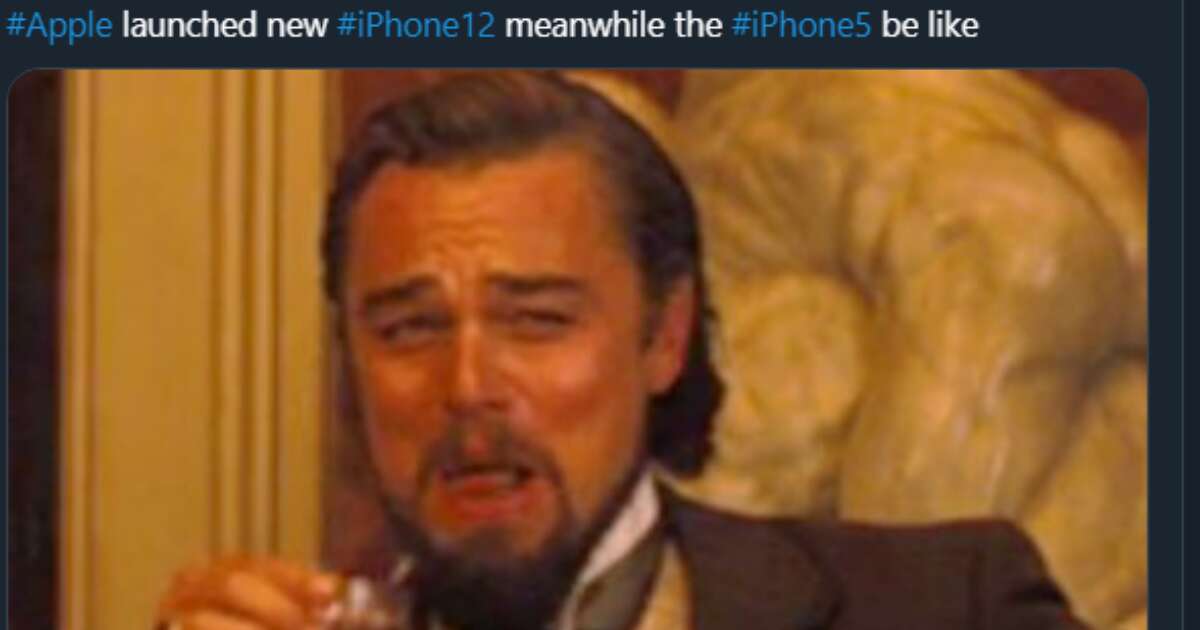 Twitter Releases Hilarious Memes Post iPhone 12 Launch Event
The most awaited iPhone 12 has finally arrived, and fans can't stop gushing over the news. Quite to a surprise, Twitter saw a huge rise in the number of iPhone 12 related memes that seem hilarious. 

Twitter seems to be filled and loaded with hilarious iPhone 12 memes, and it will surely leave you laughing. A large number of memes were seen circulating on Twitter that depicted how Apple's new phone looks, its features, and the price aspect for these iPhones. 

Apple recently announced its four new models of iPhone, including iPhone 12, iPhone 12 Mini, the iPhone 12 Pro, and iPhone 12 Pro Max. Twitter was taken away by storm when Apple announced that it won't be including Earphones and Adapter in its latest generation of phone models. 

Twitter memes included how iPhone 12 resembles a similar version of the iPhone 5. However, Twitter iPhone related memes highlighted the fact of how Apple has gone away with the earphones and Adapter.
Read more at in.mashable.com