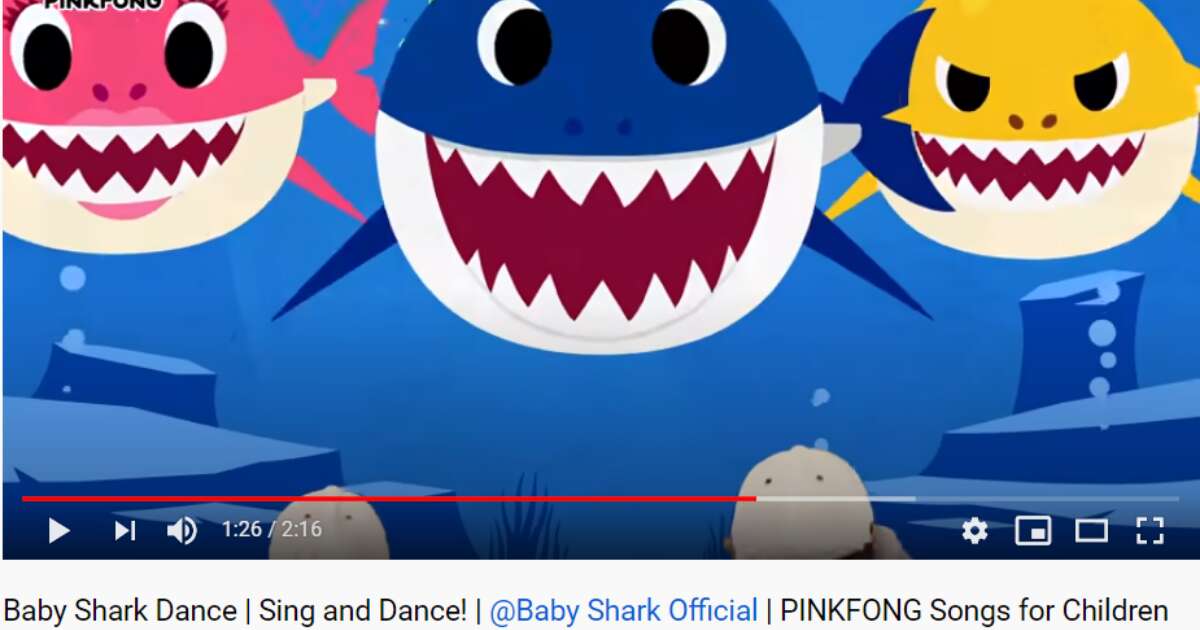 Baby Shark' Beats 'Despacito' Crosses 7.044 Billon Views on YouTube
If you thought Despacito video has taken the internet by storm, then you need to get your facts cleared. Recently, 'Baby Shark' has emerged to be the most-watched YouTube video leaving 'Despacito' behind.

As per statistics by YouTube, the video is now the highest watched one and has crossed 7.044 Billon of views as compared to 7.038 billion views on 'Despacito'. 'Baby Shark' first gained popularity in South Korea.

The arm chomping dance move became a trend globally in 2017. 'Baby Shark' has since then been the most loved video, especially among kids. Parents of young kids are seen insisting their kids to continue watching the video.

The craze for the song 'Baby Shark' has gained immense popularity over the years.
Read more at in.mashable.com