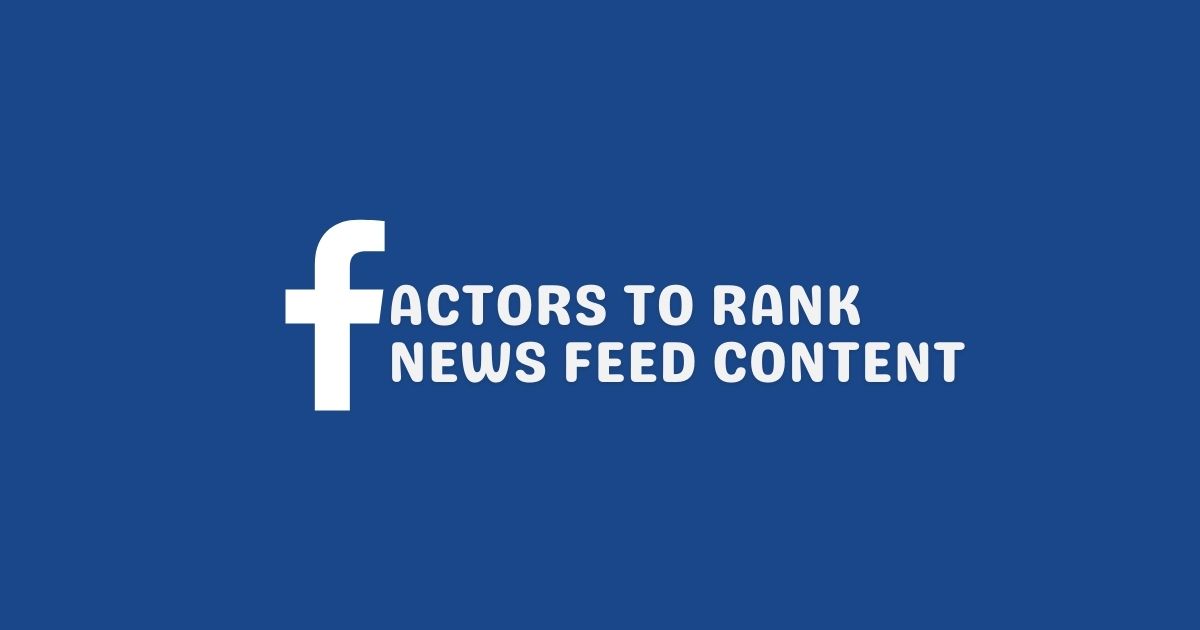 Facebook Considers Different Factors Including Time and Engagement Level to Rank News Feed Content
Social media giant Facebook has recently issued valuable insights and tips on ranking news feed posts. The platform describes how does the news feed algorithm work.

Facebook's ranking algorithm is a kind of multiple algorithm and is not limited to only one. It is based on machine learning technology. The algorithm includes various aspects like

- Selecting candidate posts
- Elimination of misinformation
- List of friends with the most interaction
- Top engaging topics

The above factors play a crucial role to determine what a person is likely to find. The social media giant uses the characteristics of a post to rank a given news feed.

Another aspect that Facebook uses is the time factor. Additionally, the level of engagement and interest all determine how the different posts will be ranked.

Moreover, the ranking signals are different and are personalized as per different users.

Read more at www.searchenginejournal.com