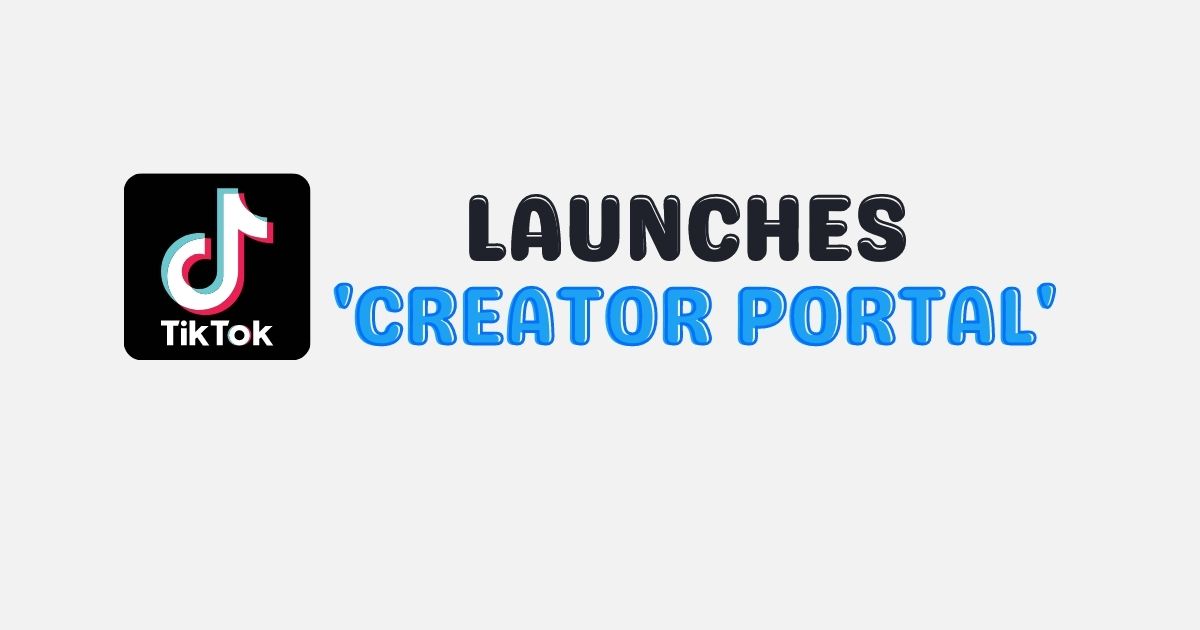 TikTok Launches 'Creator Portal' as a Guide for Creators
TikTok is launching the new 'Creator Portal' to facilitate creators to get the most of their efforts. The "Creator Portal" is an educational platform that will include guidance and tips for better reach on TikTok.

TikTok has stated that the Creative Portal will be an efficient way for people to understand how to get started on TikTok. Moreover, it will highlight means to stay connected with the audiences and make their videos trending.

The Creative Portal includes the following six aspects :

- Getting Started on TikTok
- TikTok Creation Essentials
- Success Foundations
- TikTok Content Strategy
- Community Guidelines and Safety
- Getting Paid for Creation

The portal will be a boon for people to get the basics right while using the TikTok platform. It is an ideal option for brands to increase their reach and presence on the TikTok platform.

Read more at www.socialmediatoday.com