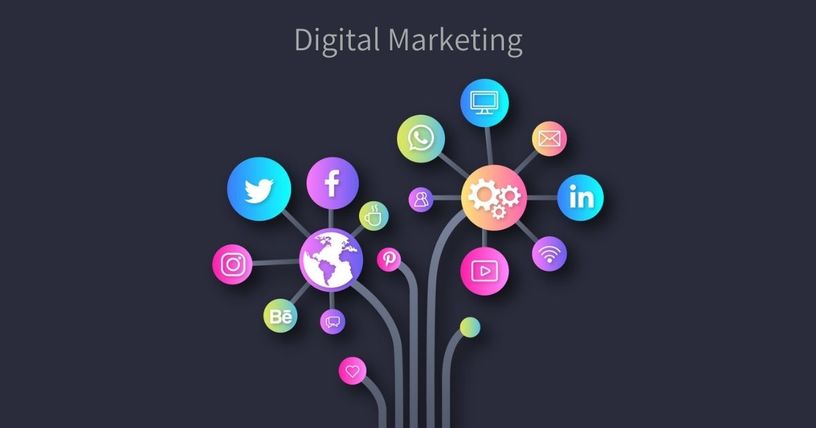 Different Kinds of Digital Marketing that Brands can Utilize
When we talk about digital marketing, it takes up different forms. Over time, a multitude of digital marketing types has come up. The different types are - Pay-Per-Click, Search Engine Optimization, Social Media Marketing, Content Marketing, Email Marketing, Influencer Marketing, Mobile Marketing, and Viral Marketing.
Let us see in detail how each of the above is different from the other. 
1. Pay-per-Click:
It is a process wherein the advertiser pays a search engine such as Google, Bing, and others whenever a user clicks on the ad. For a successful PPC campaign, it is necessary to have a direct landing page. 
2. Search Engine Optimization:
SEO or Search Engine Optimization is a process of optimizing your website for ranking better on search engines. An effective
SEO strategy
takes place by a third=party company rather than an in-house SEO team. 
3. Social Media Marketing:
Social media marketing involves establishing your brands on social media platforms such as Facebook, Twitter, or LinkedIn. It is a powerful digital marketing tool since millions of people worldwide are present on social media. 
4. Content Marketing:
Brands can create content appealing to their target audience and thereby improve the SEO of the website.
Content marketing
is an effective way to increase brand awareness about your brand. 
5. Email Marketing:
Email marketing is still a prevalent form of digital marketing that targets customers via emails. 
6. Influencer Marketing:
Influencer marketing is a relatively new form of digital marketing and slowly gaining popularity. It is a form of marketing that is dependent on the people having a large following on social media.  
Some other forms of digital marketing include mobile marketing and viral marketing. 
Read more at cmswire.com